A two-day event to commemorate the first forty-eight years of the TRF will be held at the venue where we first met in January 1970.
The event is a warm-up for a much larger event to celebrate our fiftieth anniversary in 2020 and has been arranged by our Heritage Director, Steve Neville.  The anticipated maximum number of participants is thirty people, so pre-registration is essential.
Thursday 14th – Anniversary Trail Ride:
A short trail ride between 10:00 and 15:00 covering some of the green roads ridden by the inaugural group in 1970.
Friday 15th – Anniversary Conference:

10:00 Arrival and registration
10:30 Welcome – Heritage Director
10:40 Directors Report
10:50 TRF then and now presentations
11:10 Recollections of a founding member
11:30 Refreshments
11:50 Document & photo archiving demonstration
12:10 Defending our rights – 1968 to 2006
12:40 Expert public access speaker
13:00 Lunch
14:00 Planning for the 50th anniversary event
14:20 Video interviews and Q&A
16:00 Event ends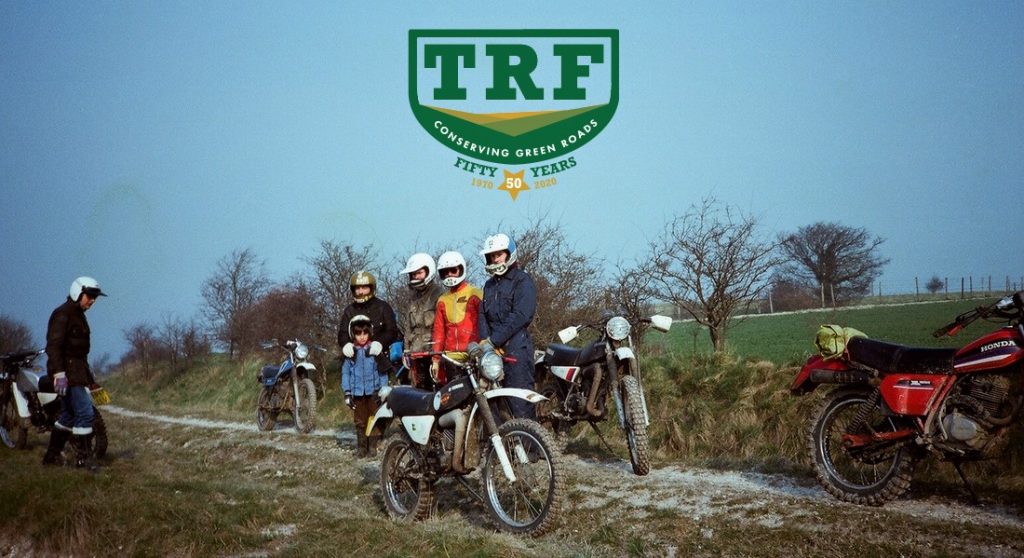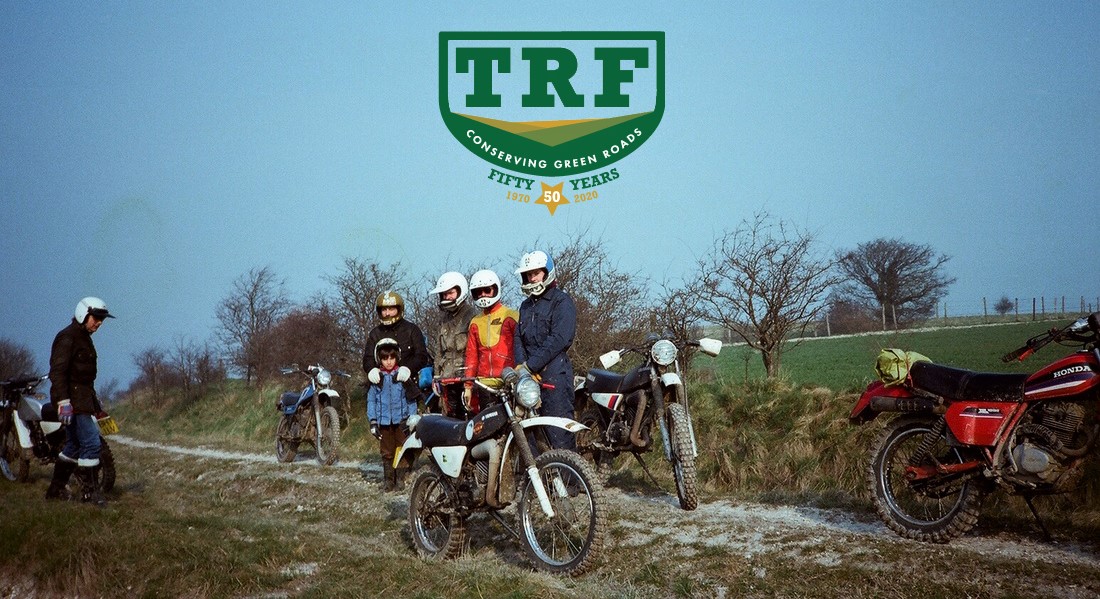 West Wilts TRF – 28th March 1982 (Photo: Dave Riley)
Please email Steve Neville for further information, using 'TRF Heritage Event' as the subject of your email.