What is it?
Now in its 88th year, the historic Exeter Trial is the newest of the Motor Cycling Club's 'big three' reliability trials, having first been run in an early incarnation on Boxing Day in 1910.  Competitors using motorcycles, outfits and cars attempt to 'clean' (no stopping or footing) fourteen observed sections on unpaved hill roads – but not before first enduring a cold, overnight navigation exercise on paved roads.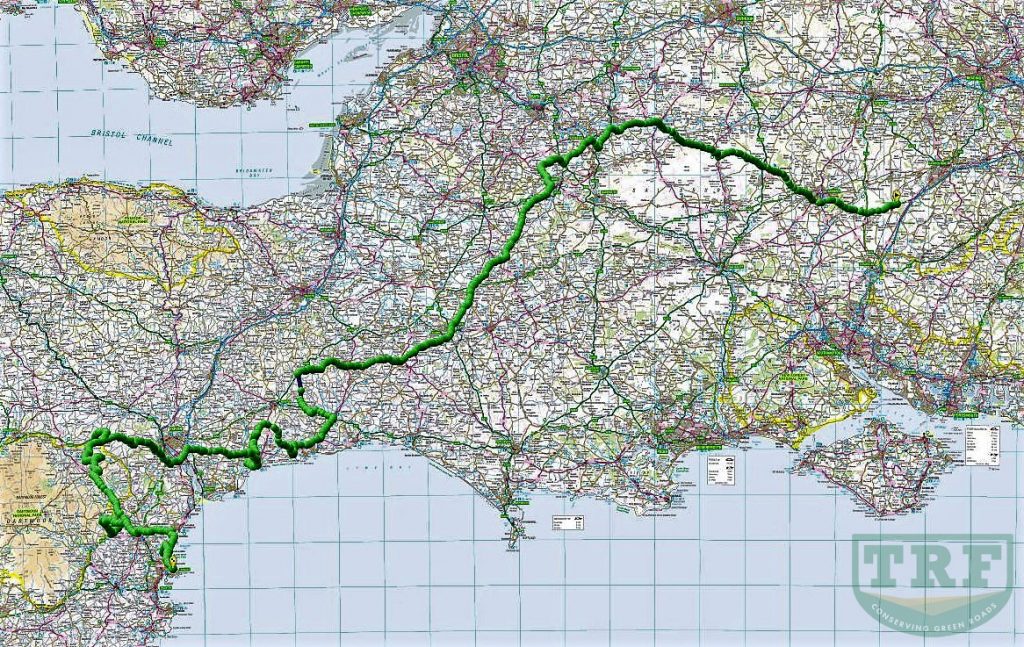 The 240 mile route from Popham Airfield in Hampshire to The Palace Hotel in Torquay.
Competitors who follow the correct course, 'clean' every section and arrive no later than ten minutes after their allotted time 'minute' may claim a gold medal, with silver and bronze medals also available for those who footed once or twice respectfully.  Many entrants are happy just to be awarded a finishers' certificate at the end of the eighteen hour event, which includes mandatory rest stops to keep things safe.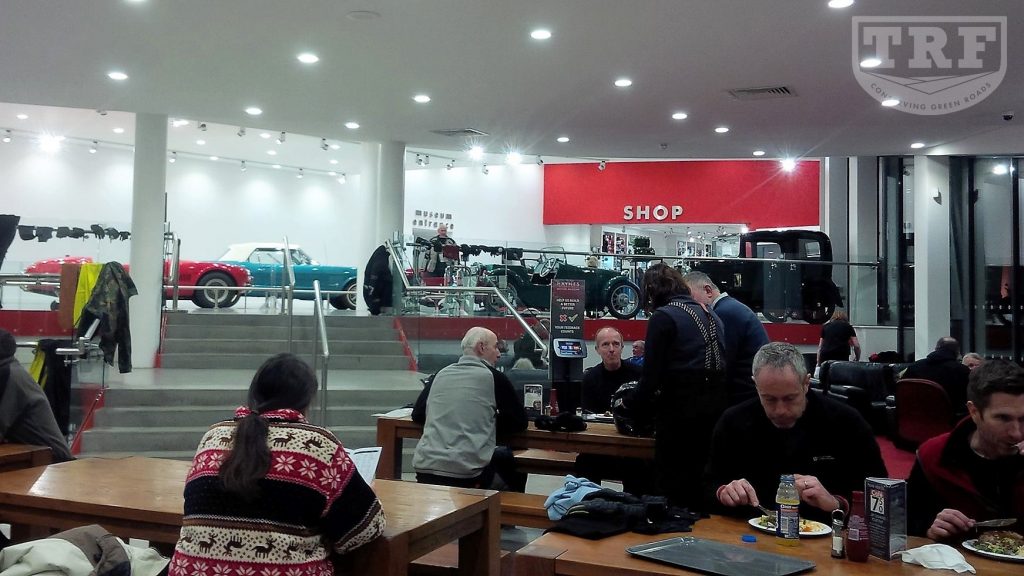 A one hour mandatory rest stop at the Haynes International Motor Museum in Somerset.
The event attracts between 250 and 300 competitors and features three separate start points for convenience.  Highlights include Fingle Hill, Tillerton Steep and Simms Hill – all of which are popular with spectators, with the testing 'Simms' proving to be quite a spectacle.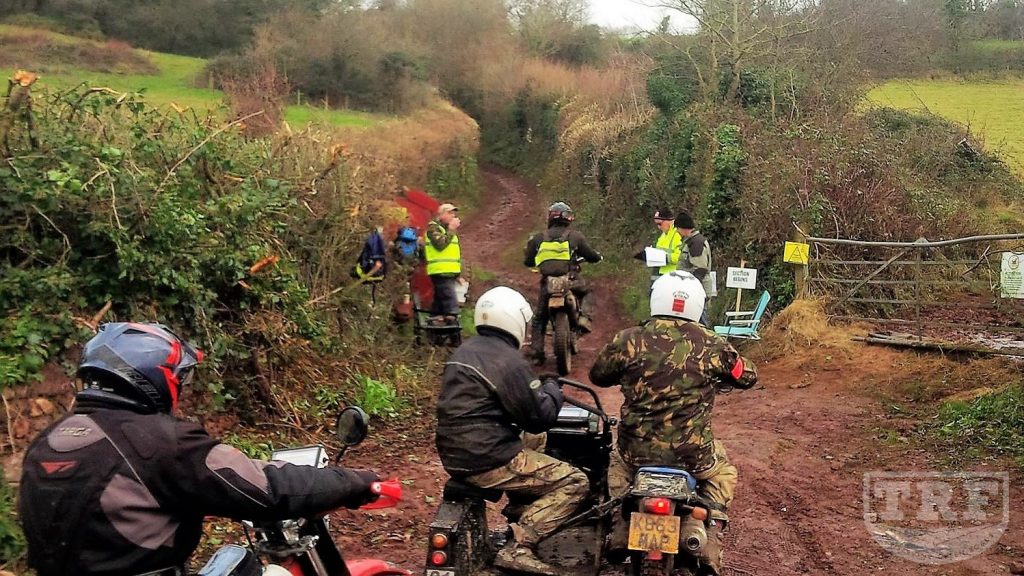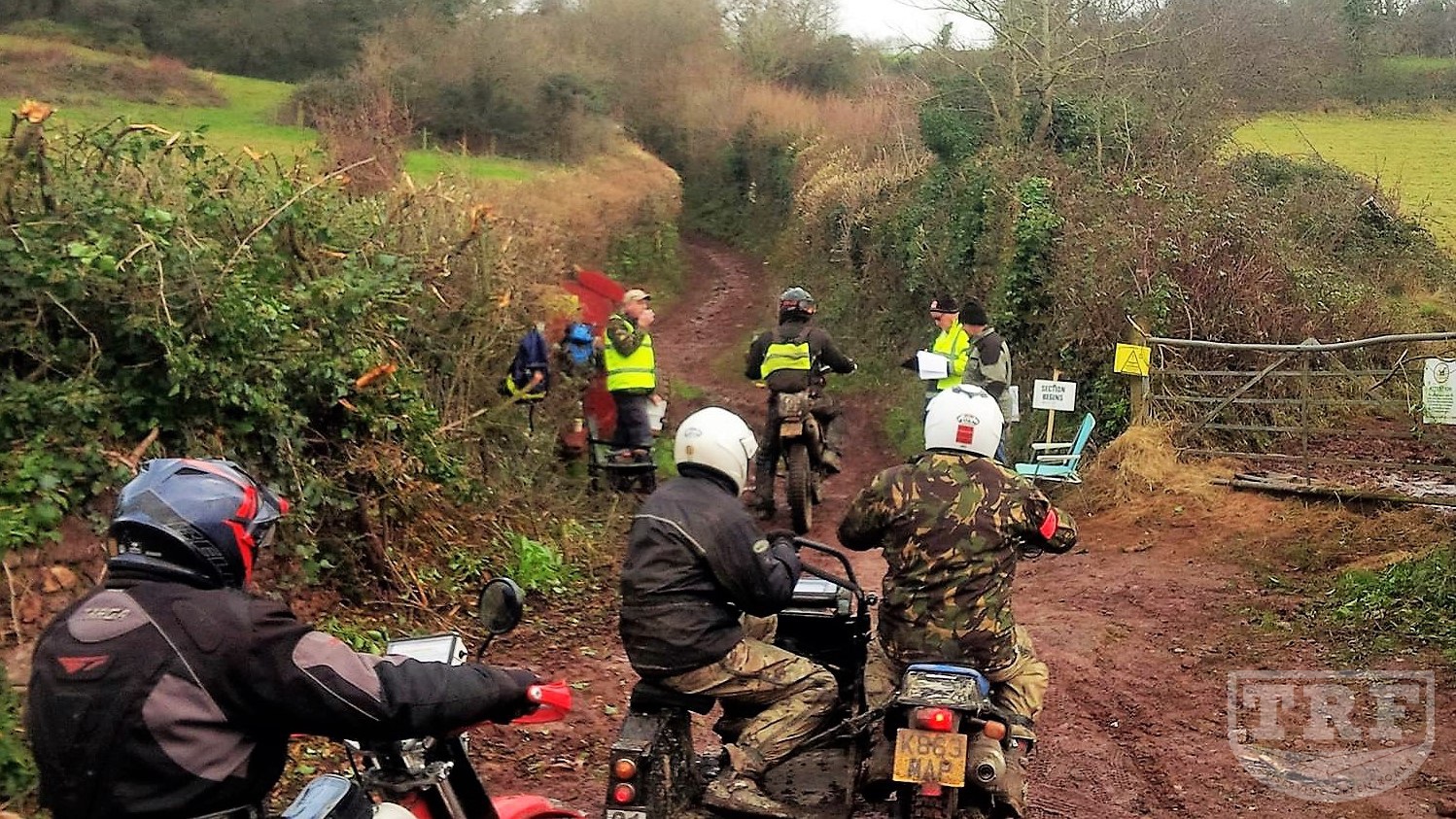 Queuing up to ride 'Slippery Sam' – the final observed section.
When is it?
Land's End Trial 2017 (14th & 15th April 2017)
Edinburgh Trial (7th October 2017 – held in the Peak District)
Exeter Trial 2018 (TBC)
The MCC also run two newer events:
Somerset Scatter (17th June 2017)
Testing Trial 2017 (2nd July 2017)
How much is it?
ACU trials licence:  £10 (per annum)
MCC club membership:  £35 (per annum)
Event entry fee:  £59 (including motorcycle event insurance)
Total:  £104 (plus fuel, accommodation, food & drink)
Tiff Needell conquers Tillerton, Fingle & Simms in a mk1 Ford Escort.

Have you ever completed an MCC event?
Share your experiences with us below!