Do you know an unsung hero?
Members whose contribution to trail riding is found to have gone above and beyond that of other people will be awarded a certificate of appreciation from the board of directors as recognition of their work.
Not all heroes ride motorcycles, so unsung heroes could be members who have found the time to lead and arrange rides (whatever the weather), or people who have tirelessly defended the interests of trail riders at public meetings and inquiries.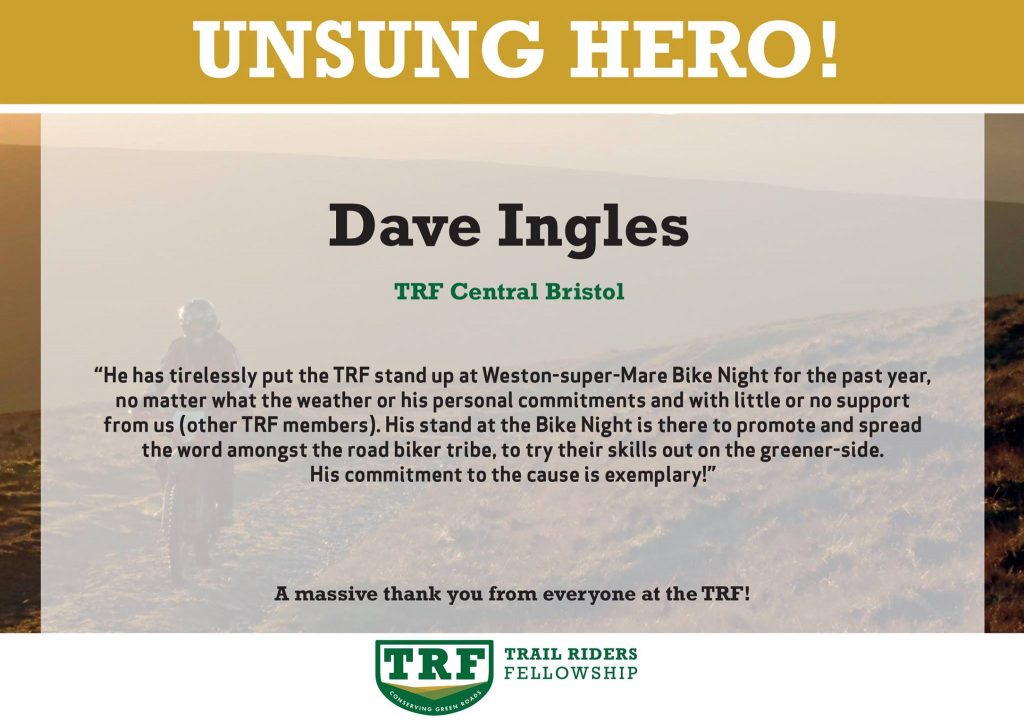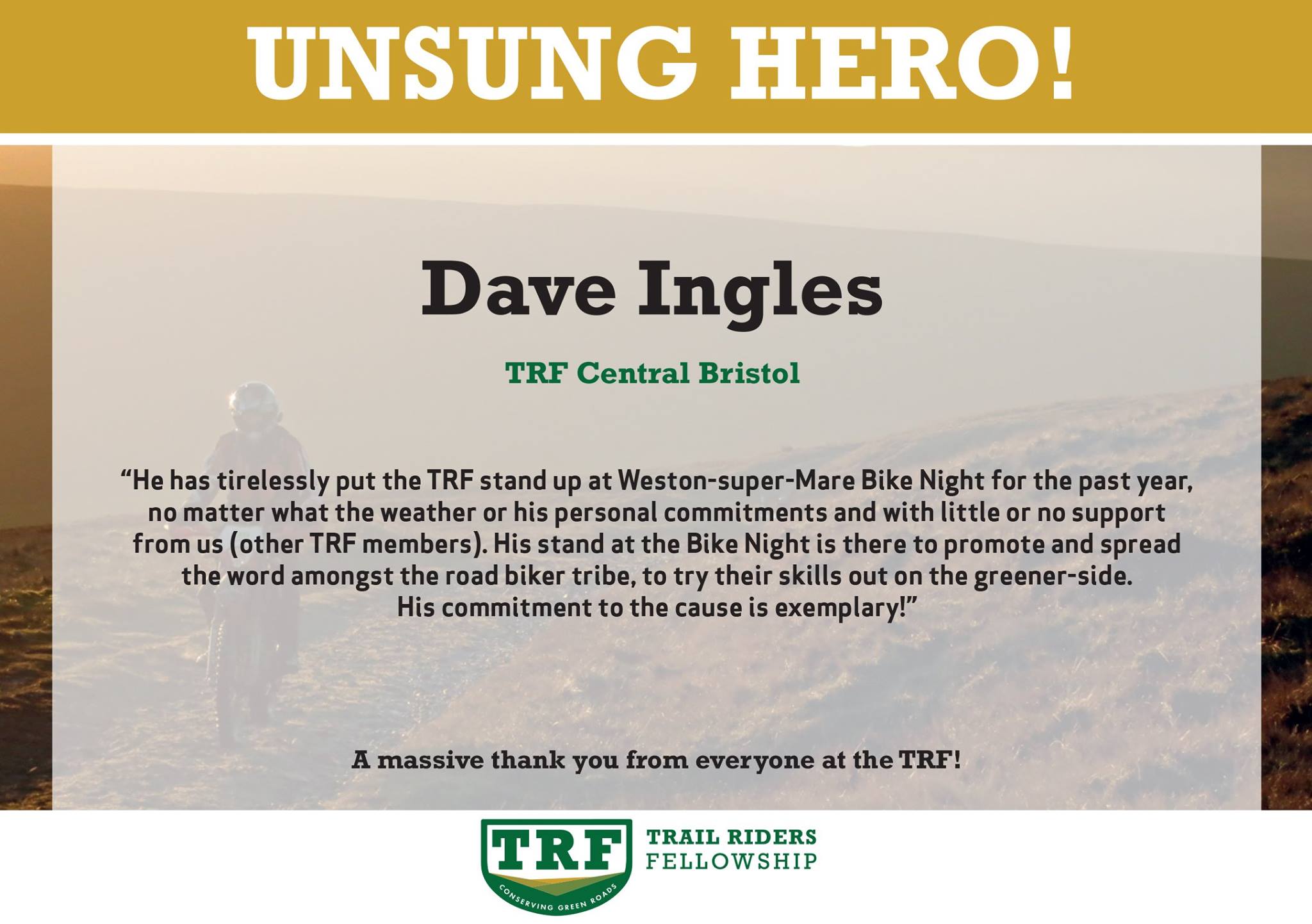 We can be heroes:
Please email Membership Director Carla Mckenzie with details of your suggested unsung heroes:   carla.m@trf.org.uk