The Trail Riders' Fellowship have successfully prevented Oakridge Lane from being downgraded to a restricted byway.
The High Court case has been heralded as a landmark in the conservation of public rights and interests.
TRF challenged an Order which sought to record a short (100m) section of Oakridge Lane (an unsealed road) as a restricted byway.  The effect of the Order would have been to create two very long, dead-end byways open to all traffic with the restricted byway in between.
The decision for restricted byway status relied upon an argument that the digital mapping used by the Council did not depict the road as being covered by the thin lines used to show a road as being on their list of highways maintainable at public expense.  The Court ruled that if the argument were permitted to prevail, it would result in a perverse outcome that was not intended by Parliament.
The case has significant implications for both roads and paths that are recorded by Highway Authorities within their lists of highways maintainable at public expense, and TRF have already applied the outcome to a case within the Peak District.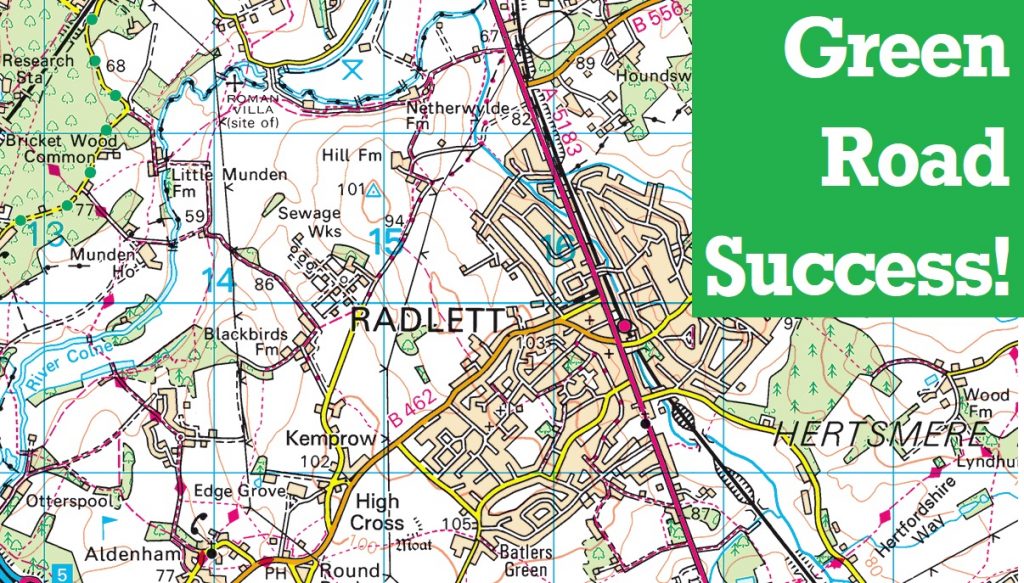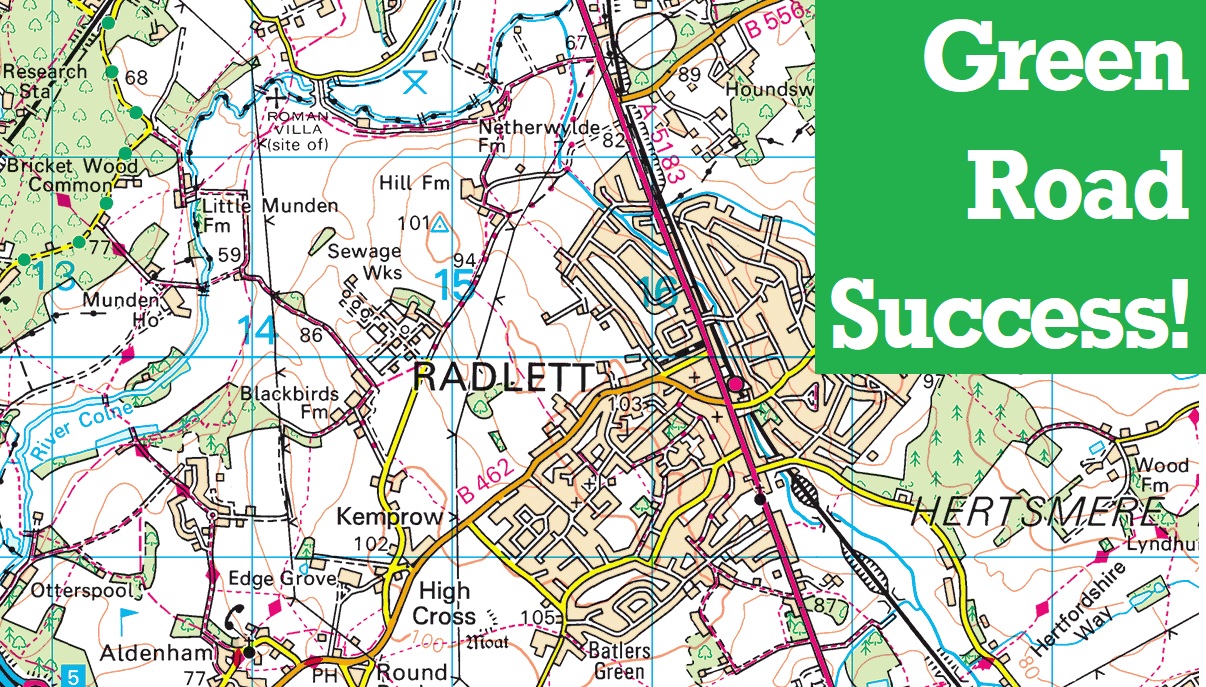 Oakridge Lane is located north-west of Radlett in Hertfordshire (Crown copyright).