Essex County Council sought a seasonal Traffic Regulation Orders to prohibit motor vehicles on fifteen of the county's green roads.
The matter was settled with the consent of both TRF and Essex County Council, meaning that the public may enjoy using the green roads all year round.
The TROs had the effect of treating the sustainability of motorcycle traffic as being equal to that of car traffic.
Use of pragmatic TRO around the country has provided ample evidence to demonstrate such an approach to be ill-founded, with seasonal TRO exempting motorcycles being very successful – reinforcing the evidence-based fact that motorcycle use causes no more 'damage' than equestrian traffic.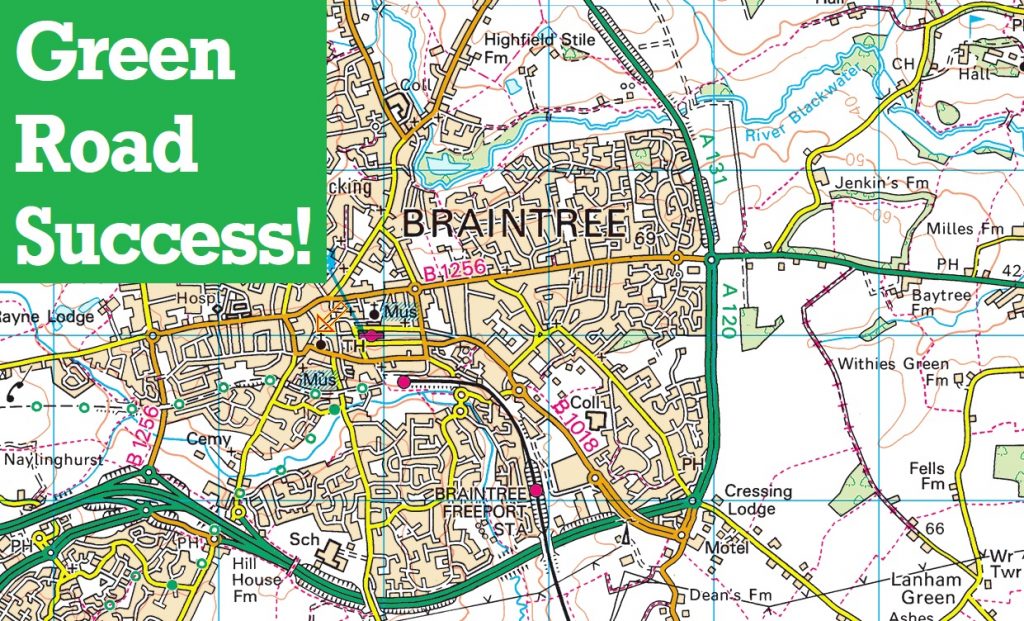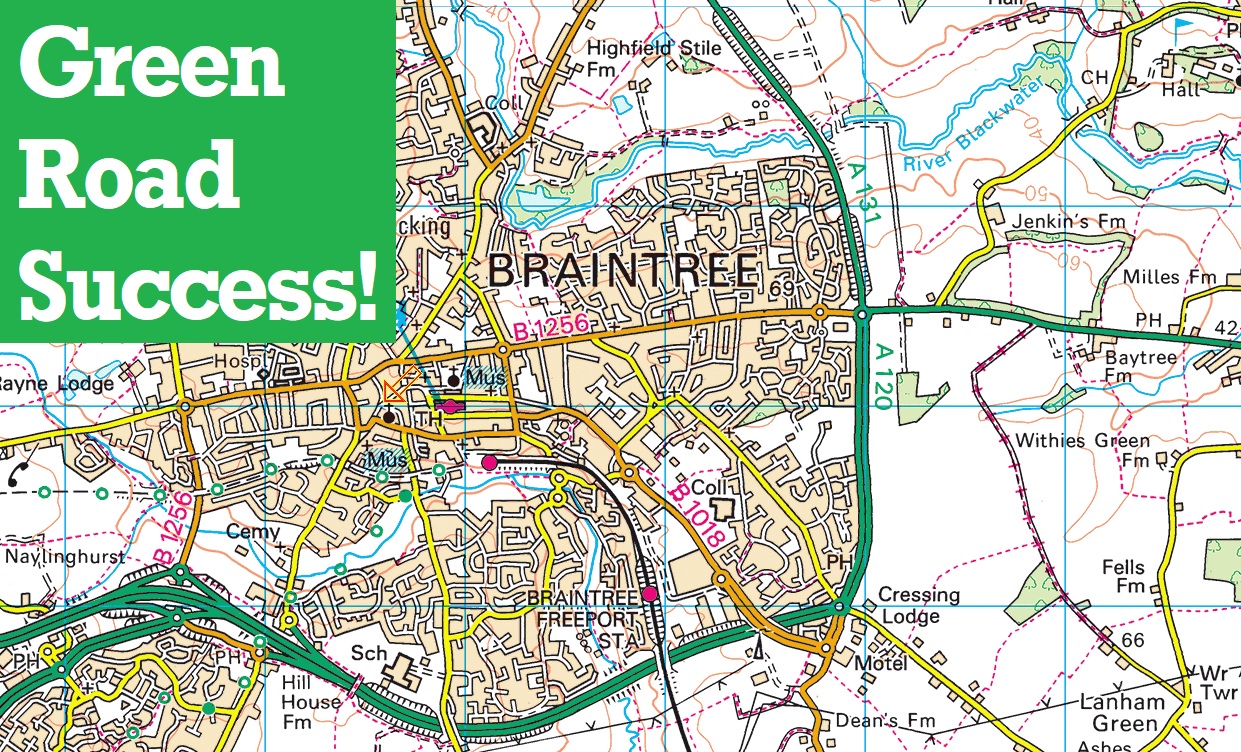 Braintree in Essex (Crown copyright).