West Sussex County Council sought to record Glatting Lane as a restricted byway.
This proposed reduction of the public's rights originated in an agreement made between the Council and the landowner(s) under the Highways Act.
We obtained Counsel's opinion and conveyed it to both West Sussex County Council and the landowners, which appears to have averted the downgrading of this unsealed road.
Being a chalk hill road, Glatting Lane is both sustainable and engaging, with users needing to pick their way around a water channel for much of its length.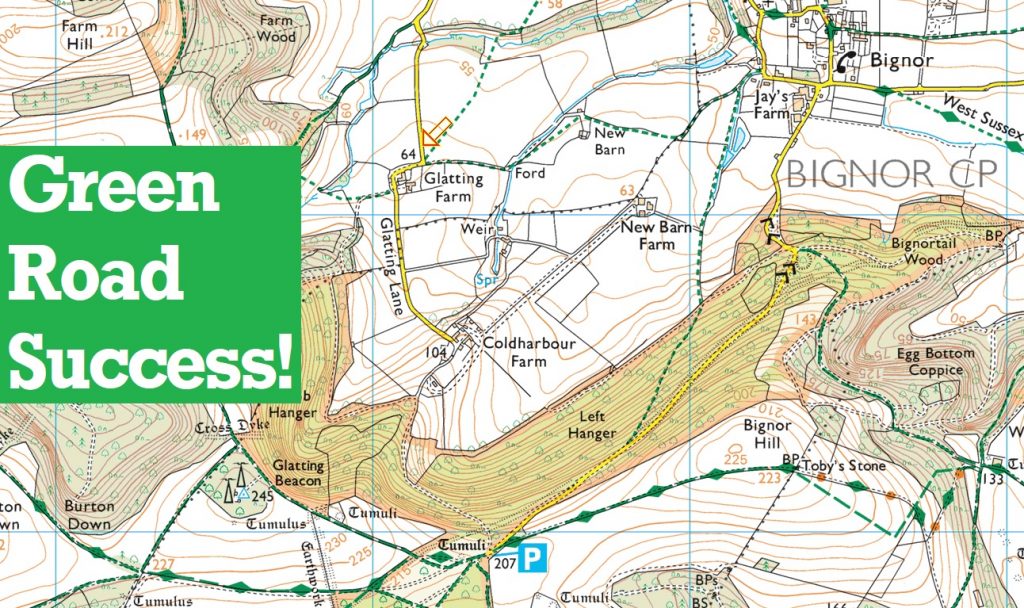 Glatting Lane ascends 'Left Hanger' in the Parish of Bignor (Crown copyright).