An application was submitted to West Sussex County Council to record Smugglers Lane as a bridleway.
The reclassification would have made motor vehicle use unlawful, despite Smugglers Lane being part of the ordinary road network.
The matter was settled with the consent of both TRF and West Sussex County Council, meaning that it retains its correct status as an unsealed road which the public may use by motor vehicle.
The road is an important part of the Trans European Trail and was cleared by TRF volunteers to enable safe use by horse riders.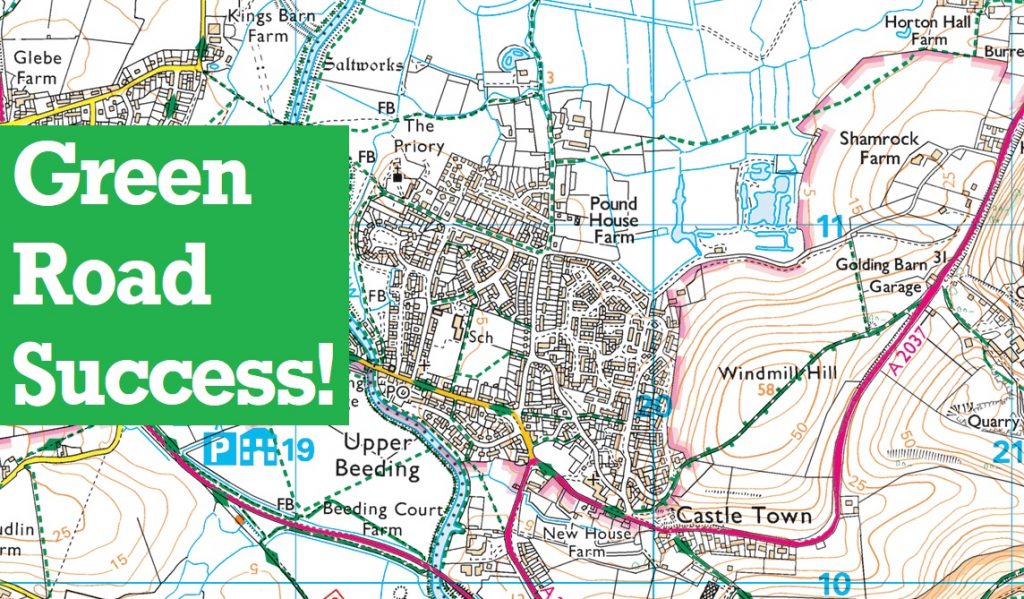 Smugglers Lane connects the A2037 at Shamrock Farm to the village of Upper Beeding (Crown copyright).