If relentless trail riding is something you enjoy then put next year's event in your diary now!
In August Cambridgeshire TRF held their annual 250-mile ride from Haverhill to Hunstanton and back in aid of brain injury charity Headway, who have a proud history of rehabilitating injured motorcyclists.
The event attracted forty riders following the flowing route in groups of five or six along a flat, sandy and full-on day which raised £1,700 through a very modest entry fee and a cooked breakfast/dinner from food kindly donated by Tesco.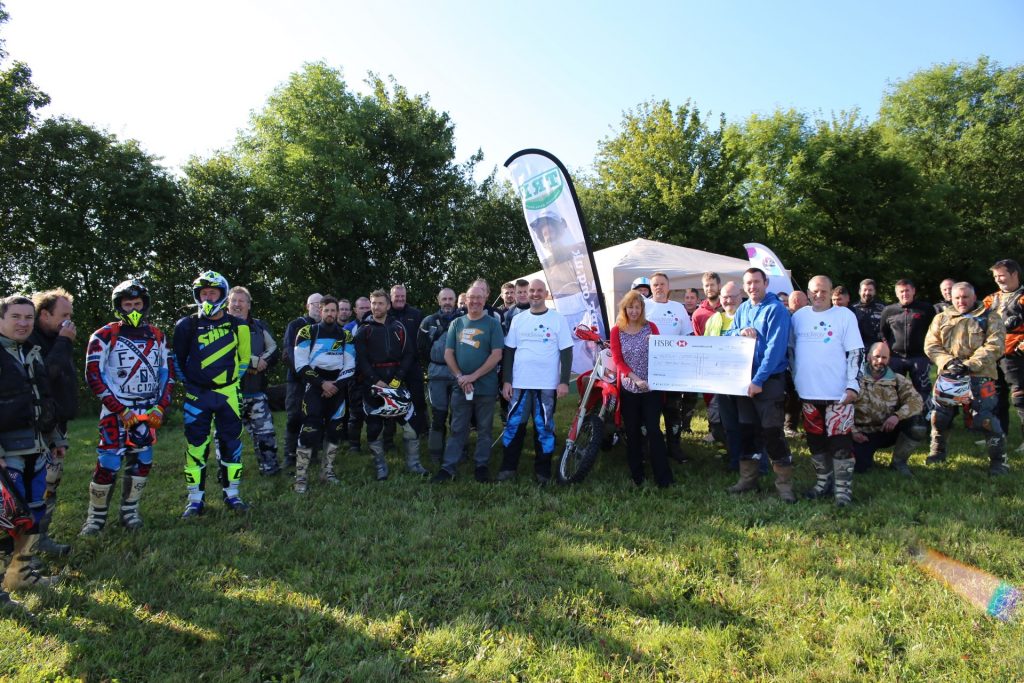 Dawn briefly warmed the riders before they set off in smaller groups.
The route incorporated popular green roads in and around Thetford Forest as well as the ancient Roman Road now known as 'Peddars Way'.
The event is organised by Colin Pountney and complements the (slightly) more sedate 'Iceni Weekend' held earlier in the year.  Most teams finished the route in around twelve hours though the slowest group (mine!) took thirteen hours and forty minutes despite riding at what felt like a brisk pace with only minimal stops.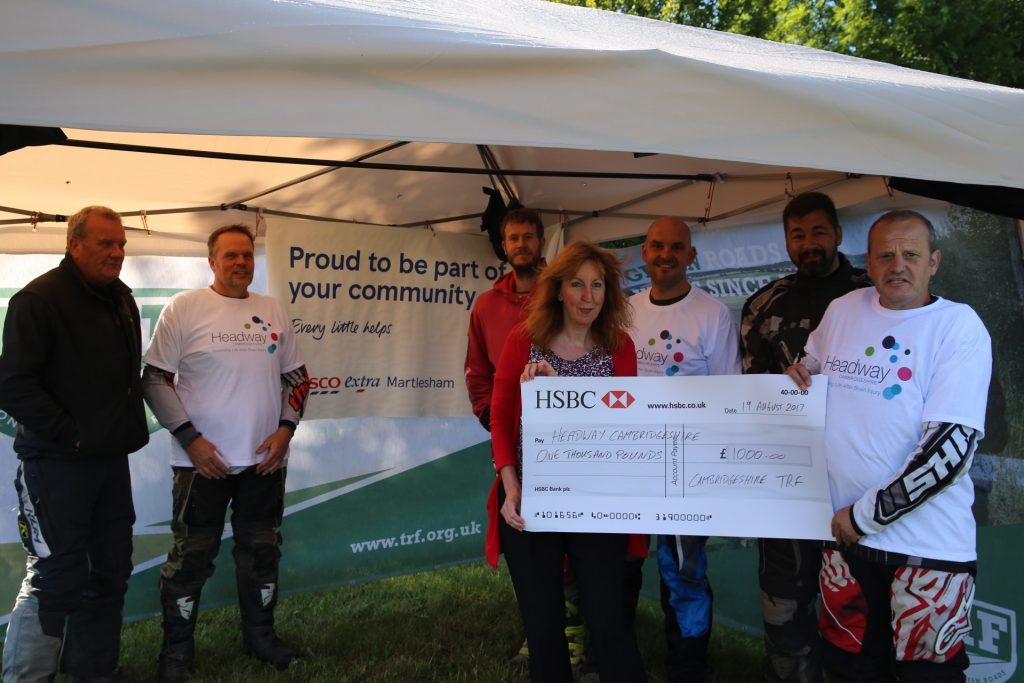 Colin Pountney presenting an intrim cheque to a representative of Headway.
Next year's event has been provisionally arranged for the 18th of August.
Dawn 'till Dusk is very much an event for people who like a physical challenge of stamina and endurance.