Our printed 'Heritage Trail' magazine should land on you doormats tomorrow morning.
The magazine is an experiment, and our directorate welcome your questions and thoughts in order to make future issues even better.  Having said that, the magazine has been produced by experienced motorcycling Journalist Rick Kemp, so is a formidable successor to its previous namesake.
We hoped that the magazine can be published quarterly and be of sufficient quality to attract advertisers in order to reduce (or better still, remove) overheads.
The 'Heritage' name reflects a desire to appeal to former members who have stopped riding on health grounds, yet remain a fundamental part of the TRF story.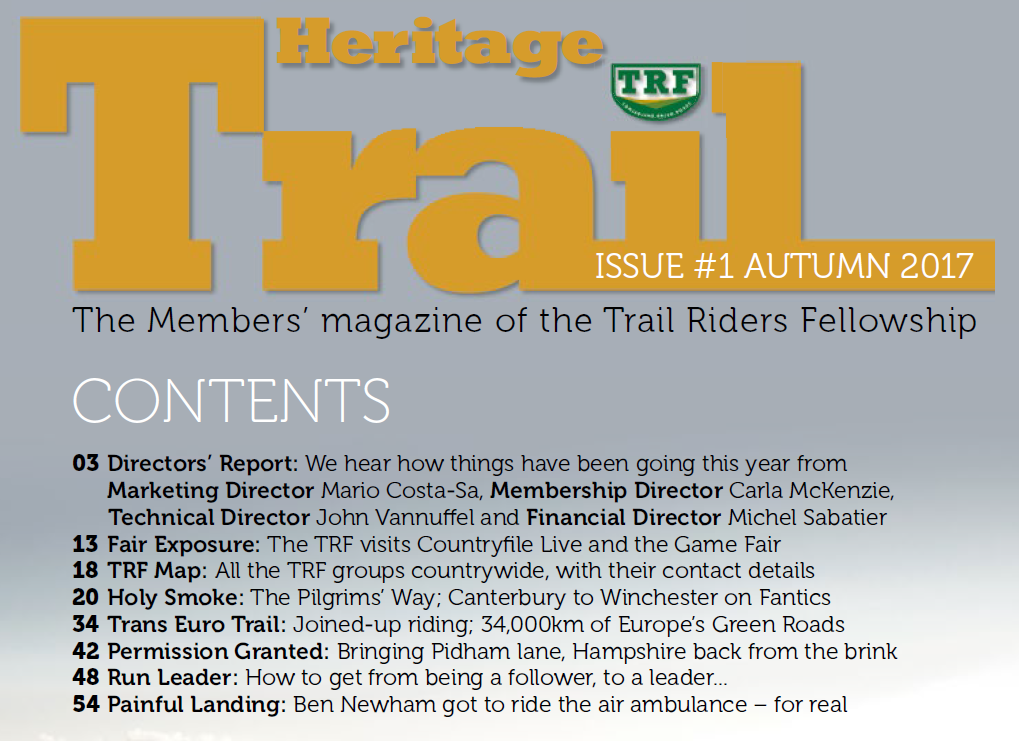 Information, education and news – Trail has it all!