Today saw another twelve members of Wiltshire TRF participate in the ICARE* first aid course, which has been specifically tailored for the needs of motorcyclists by South Western Ambulance Service NHS Foundation Trust.
All participants received a certificate with three-year validity for successfully completing the course.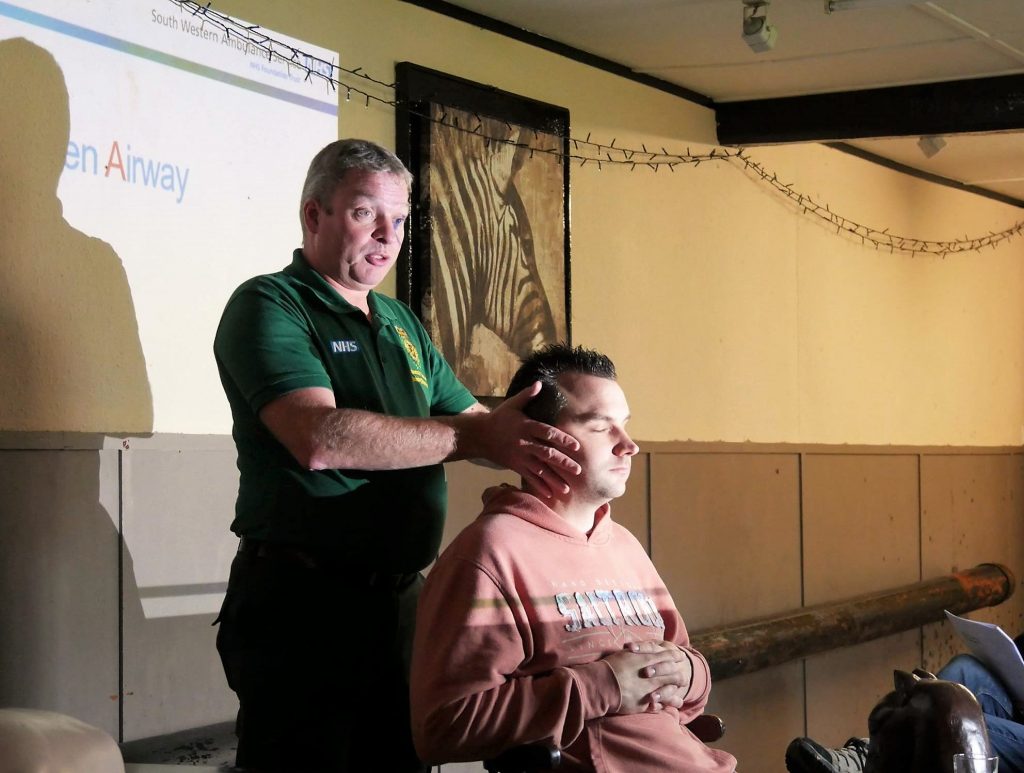 Training was hands-on at all times.
The course covers the skills required to keep an injured motorcyclist alive until first responders arrive to take over, including mechanism of injury, crash helmet removal, basic life support, and scene safety, assessment and management.
The course was paid for using donations received from the organisers of horse events that the Wiltshire group had helped out at earlier in the year, including Nunney International Horse Trials and two Endurance GB rides.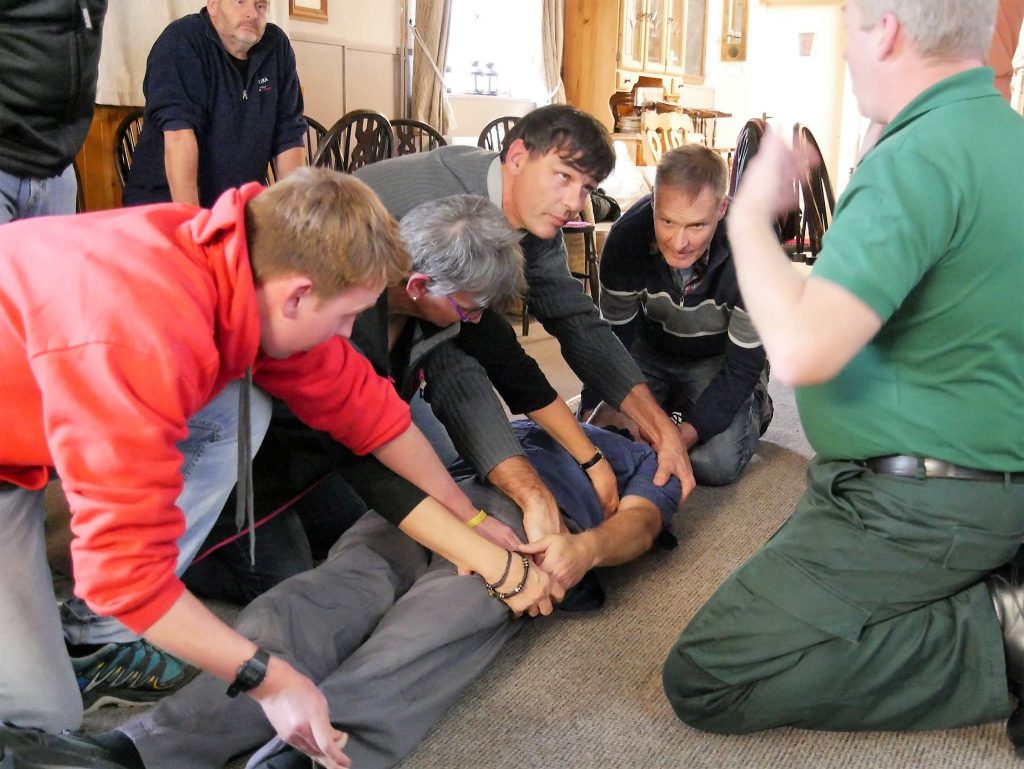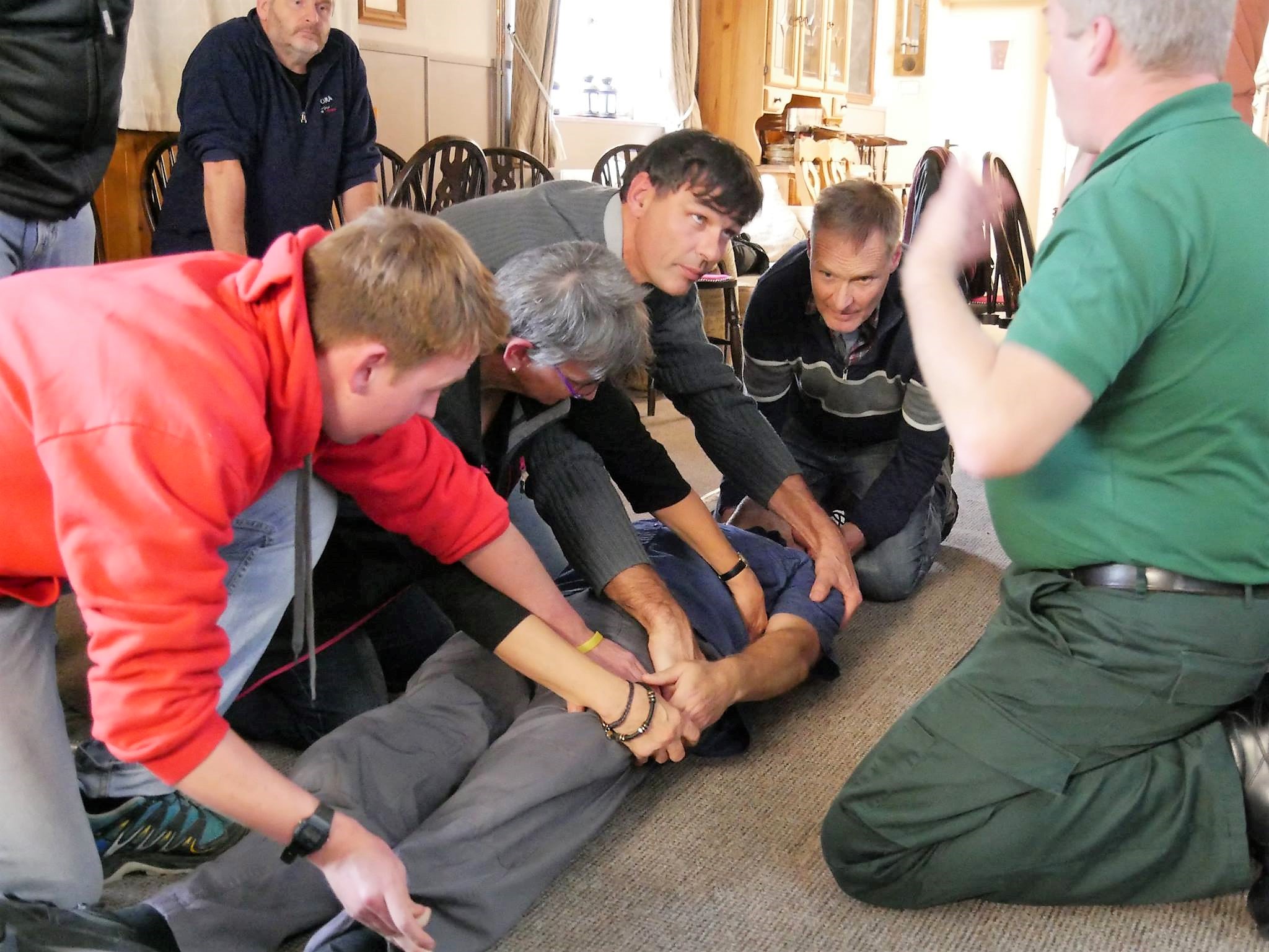 Participants learning how to respond to an unconscious patient.
Are you a motorcycling first-aider?  Do you carry a kit with you when you're out on the trails?
Let us know about it below.
*Immediate Care at the Roadside in an Emergency.  Photos provided by Chris Baker.