Last month the Cumbria group helped repair an important green road in sub-zero conditions.
Here's what Steve Stout had to say about it:
Nineteen people turned up for the day including Geoff Wilson, there was snow on the fells and the temperature was hovering around minus 3 for most of the day, but blue skies prevailed so an ideal day in many ways.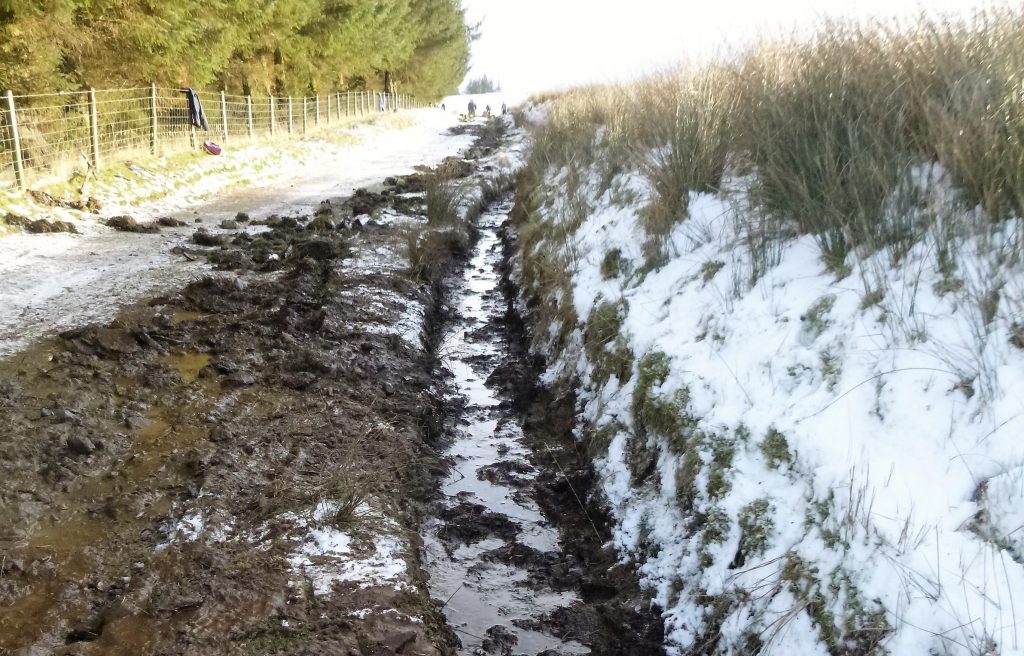 Clearing out the culverts helps water drain properly.
The group cleared the culvert from the sheep fold at the eastern gate to the ford at Groove Beck, so some 500  metres in length along with 5 culverts which run under the road and several drainage channels which run in to the forest and/or the drainage channel.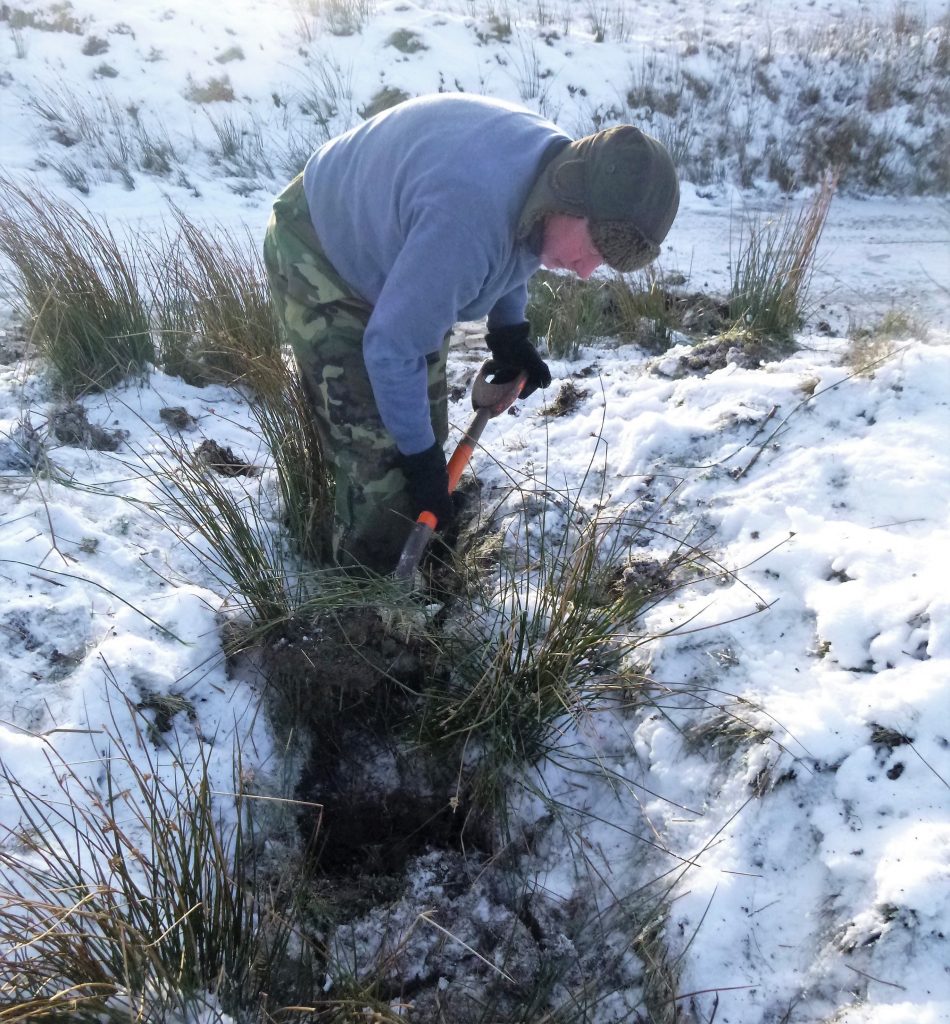 Cold work!
The drainage channel itself was very full of Sphagnum Moss and other detritus which was laid onto the road surface to be crushed in by traffic and weather.  Also, a new gate was mounted at Mariel Bridge to replace the old one that was falling to bits.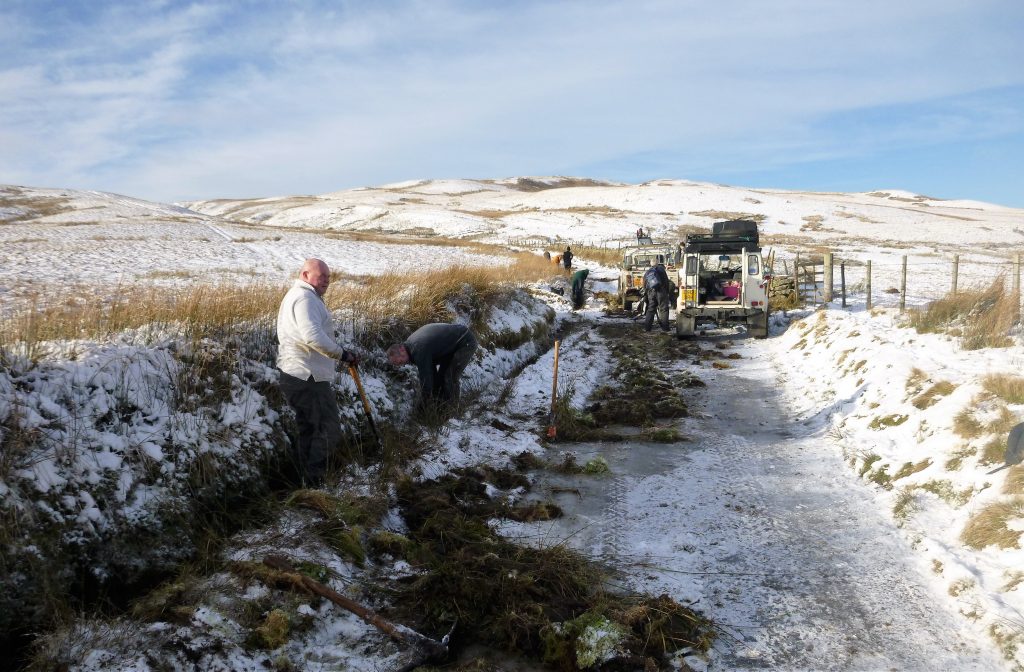 The day saw nineteen volunteers help maintain the road.
We have passed on our thanks to the user groups involved, including multiple Northern TRF groups, the Cumbria GLASS group and a couple of non affiliated local user groups.
Have you helped maintain a green (or white!) road?