New trail riders quickly realise that riding green roads and knowing how to use a set of tools go hand in hand. The wear and tear that a bike is put through riding on dirt roads makes it inevitable that you're going to have to pull out a spanner at some point, and that's assuming your bike is in perfect working order to begin with!
There's no definitive rule as to what you should carry in your tool kit, indeed no two tool kits are the same, it's complete personal preference. The only golden rule is to make sure you have the right tools for your bike and do your best to learn how to use them. Here's a selection of examples of what TRF members carry in their tool rolls. Want to show us what's in yours?
Get in touch
.
May 4, 2018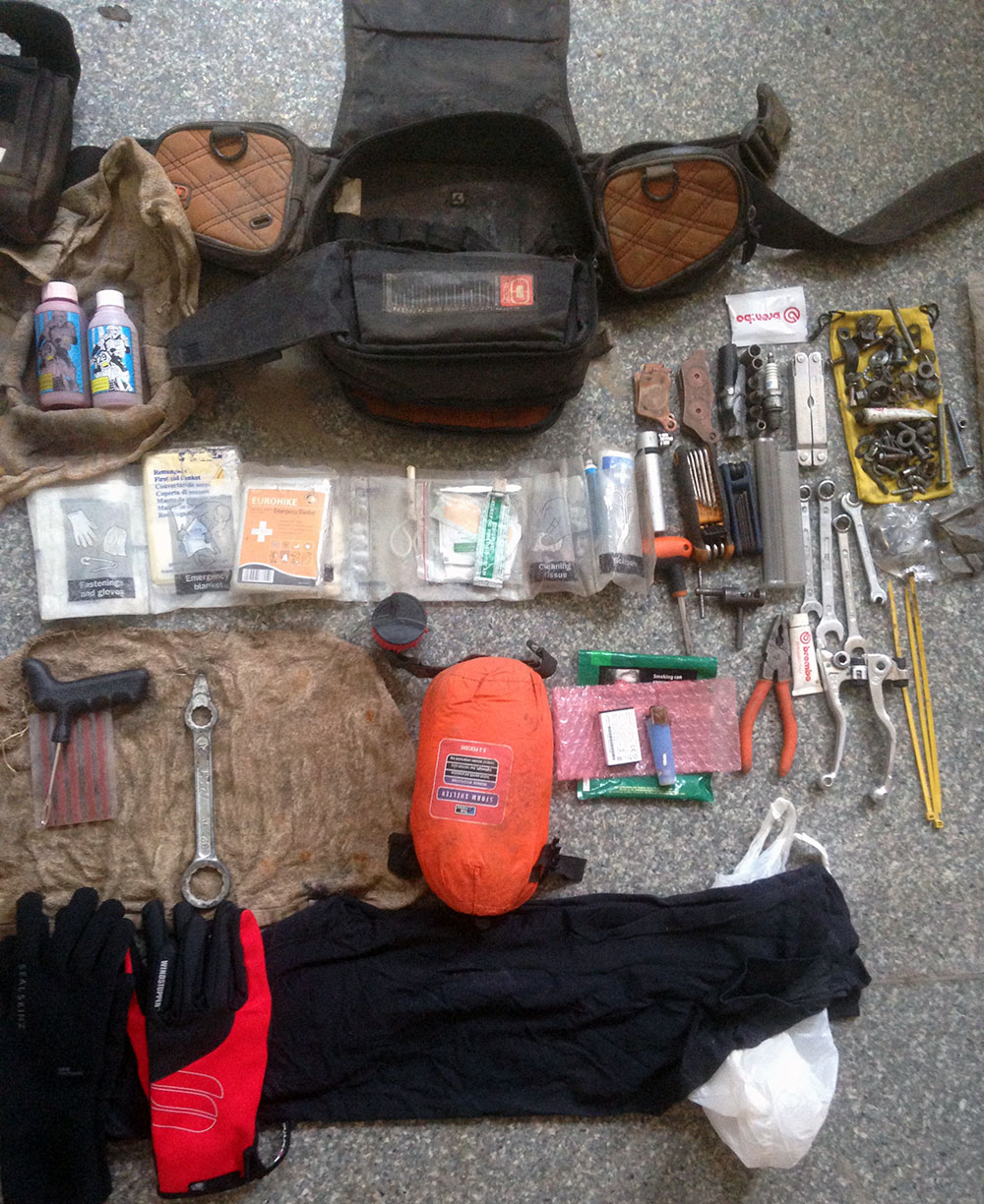 February 12, 2018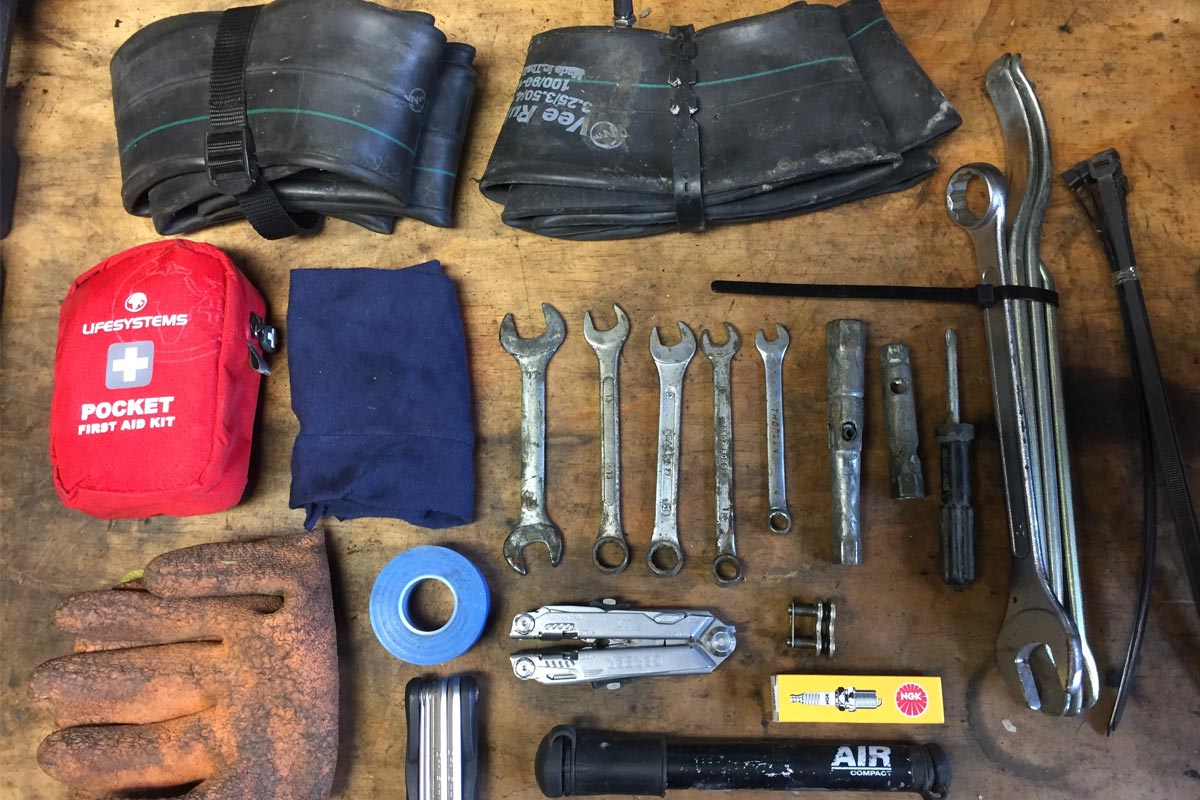 What does it take to keep on the move when your bike throws a mechanical
[…]
What's in your tool roll? Take a photo, write a list and send it to us and help fill this page with ideas of what TRF members use to keep on the road.